No.4 PVC Coils, NO.1 Finish Plates

Inconel®, Monel®, Incoloy®, Hastelloy® Sheets

Carbon/Mild Steel Plates, Mild Steel Plates

Abrasion Resistant Steel Plates
Distributor of
Top Quality

Steel Plates, Sheets and Coils
Providing high quality steel products to customers in India and worldwide, Metline Industries has emerged as the most trusted stockholder, processor and supplier of carbon steel plates, alloy steel plates and stainless steel sheets, plates, and coils.
"Enquire Today, Order Today – We Will Deliver Immediately!"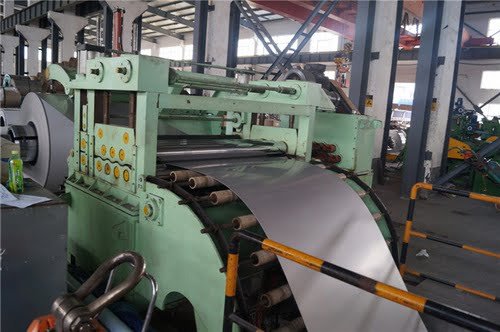 Your #1 Source for Steel Plates, Coils, Sheets
High Quality, Lower Cost But The Best Service in Steel Plates
Email Us on "sales@metline.in"| Exports is Our Specialty!
Our stainless steel coils, stainless steel sheets and plates are available in 5 finishes: Hot rolled no.1 mill finish, 2B (industrial finish with no grain), #4 (polished finish with grain in one direction, also known as Matte finish), #8 mirror (mirror polish, highly reflective finish with no grain) and bright annealed finish.
We offer stainless steel coils, stainless steel plates and stainless steel sheets in a thickness range of 0.15mm to 100mm with width of 1000mm, 1250mm, 1500, 2000mm mainly in stainless steel 201, 430, 431, 439, 441, 304/304L and stainless steel 316L grade.
We stock a wide range of stainless steel plates and stainless steel sheets in 304/304L, 316/316L, 321/321H, Duplex, 310S, 317L and 347H grades.
Contact Now
Stockholder and Suppliers of Carbon, Alloy and Stainless Steel Sheets, Plates and Coils
We specialise in offering cut-to-length stainless steel sheets and stainless steel plates in 201, 304, 304L, 430, 316L "Enquire Today, Order Today – We Will Deliver Immediately!"
Contact Now
Quality Certified Materials
Marking, Heat Number, Specifications
Conformity to ASTM, ASME, DIN, EN, JIS
Test Certificate as per EN 10204 3.1, 3.2
NDT, Destructive Test Reports
Third Party Inspection, Buyer Inspection
Steel Coil Slitting Services
Steel Sheets Cut to Length
Steel Plates Cut to Length
Heavy Steel Plate Cutting Services
Water Jet, Plasma, Laser Cutting
Drilling, Forming and Machining
30 Years of Supply, Export Experience
Products with uniform Wall Thickness
Materials from Reputed Mills
Hard to Find Items
Abundant Stock, Immediate "On Time" Delivery
No Minimum Order Quantities
Metline Has A Worldwide Customer Base, Let's See What Some Have to Say?
We are committed to our customers and look forward to keeping their trust by offering high quality steel products and outstanding service!
We have been associated with Metline Industries since the past 2 years for securing our regular procurements of stainless steel plates, stainless steel fittings and piping products. I would like to Thank Mr. Dilip Jain for his service and quick response time. Keep up the Good Work and All the Best!
Our company purchased stainless steel pipes and stainless steel sheets – 5mm, 6mm, and 10mm x 1250 x 6000mm from Metline. The products were supplied with complete certifications, and on request we were also provided with NABL Approved Lab Reports, as the requirements were for a Government Company Project. Thanks.
Metline Industries is a true customer focused company. We needed materials on an urgent basis and Mr. Dilip Jain helped us with delivery of stainless steel coils on an immediate basis. Today we are regularly sourcing our stainless steel coils, pipe and fittings requirement from Metline. We are happy to be associated with you!
Buy High Quality Steel Pipes, Pipe Fittings and Flanges! CLICK BELOW